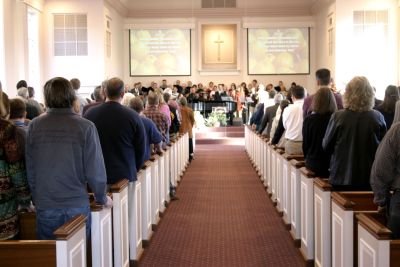 Church Property Insurance. Quality Coverage At Great Rates.
Greetings, Nashville, Davidson County, TN community members! Have you ever pondered over how our sacred places of worship shield their invaluable assets and properties? If that's on your mind, let's dive into a vital topic: Church Property Insurance. And for the best coverage in our city, who better than Prince Insurance Agency, Inc. to rely on?
Get a Quick Quote Or Provide Us With More Info
The Significance of Church Property Insurance
Our places of worship aren't just about the buildings; they house artifacts, literature, technology, and countless other assets that are integral to our religious journey. But what happens if there's theft, vandalism, or even natural disasters affecting these assets? That's when Church Property Insurance becomes indispensable, offering a safety net against potential losses.
And for hassle-free and comprehensive coverage? Simply dial Prince Insurance Agency, Inc. at 615-823-6987!
Key Coverages Explained
So, what exactly does this insurance encompass? Let's shed light on that.

Religious Artifacts
Coverage for items like relics, scriptures, and other religious artifacts.

Furniture & Fixtures
Protection for church furniture, light fixtures, and interior decorations.

Tech & Equipment
Coverage for audio-visual equipment, computers, and other technology.
Why Choose Prince Insurance Agency, Inc.?
Navigating the intricacies of insurance might feel daunting, but with Prince Insurance Agency, Inc., it's a cakewalk. Based right here in Nashville, Davidson County, TN, our team ensures everything is broken down into understandable terms. We're not merely about insuring; we're about nurturing trust and fostering lasting ties. Commitment is our driving force.
Remember, our 615-823-6987 is your direct line to clarity and peace of mind. One call, and we're right beside you, elucidating, advising, and assuring your serenity.
Take the Next Step
Every church, every sanctuary, has its distinct needs. And that's why Prince Insurance Agency, Inc. crafts insurance plans reflecting your church's unique assets and properties. Regardless of the scale or nature of your worship place, we believe in rendering unparalleled protection to all.
So, if you're in Nashville, Davidson County, TN and feel your church's assets deserve top-tier protection, get in touch! Contact us at 615-823-6987 or venture into our online quote request form. Together, let's safeguard the pillars and treasures of our faith!